Saturday, April 28th, 2007
Stan, apparently, thinks I'm a very dirty girl that needs a bath about every 30 minutes he's awake. If you pick him up, he'll immediately start licking whatever skin surface is closest to him. I don't know if there's something wrong with him or if he just thinks we're too smelly. He's somewhere between 2 and 3.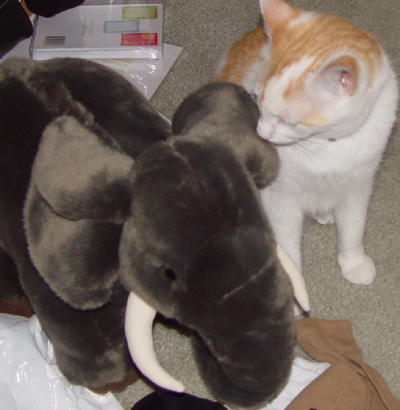 I guess the effelent needed a bath too.
Stan likes to wrestle with Flipper. Flipper is weird because he seems to have no voice. His meows are expulsions of breath and not much else. If you're not looking at him to realize he's meowing, he sounds like he's gasping for breath or something. It was worrisome to begin with, but now I'm just confused. Flipper doesn't seem as offended with our general level of cleanliness. The first night here he slept very cuddly and was skittish with Stan, but since he's been out and about and is always investigating or sleeping. He's not as cuddly as he was in the beginning. He's somewhere between 1 and 2.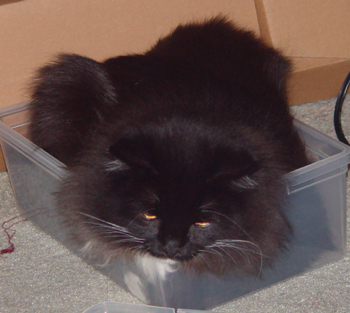 Those are the names they came with. We almost got one called Noodles until we realized it was Stan we wanted and there was a mixup when we asked for his name. I think they've gotten used to smelling another cat that they're not meeting. In the beginning they were looking for her, but now they seem to not notice.
They're really adorable. They both cuddle pretty good. Neither sheds much. yet. I'm glad we were able to bring them home. Now it doesn't hurt so much to be working on a memorial box and tattoo designs.