Remaking Aoife
So I got my hair done for Hallowe'en, just like I do every year. This year, however, was a bit different, and apparently people took a bit to notice.
… that my hair was real.
I've not had hair this light since I was 2. The lightest I've had my hair as a non-toddler was the summer when I was 14ish and had a couple bottles of sun-in and some free time… and it was not super freekin pretty (but nearly ginger… heh).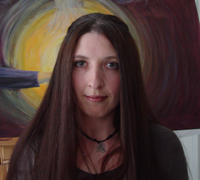 My stylist is a bit proud of her work. I'm still getting used to my hair, it's totally weird.
12 inches was donated to Locks of Love.
It's 70 degrees out, I'm gonna go get some sun.