Interesting sights 1
Gee, wonder if you can guess why I felt the need to take this pic.
Certainly nothing I would ever see here (having nothing to do with the fact that Cary outlaws billboards), and certainly not rivaling Kit's amish s&m sign….
But on the way into Chicago proper….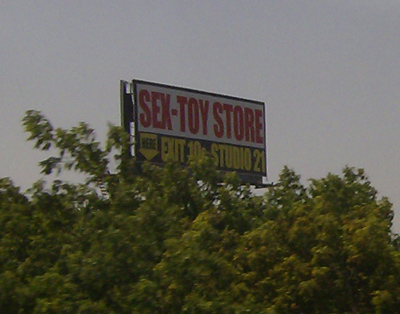 see? It certainly wasn't all bad. But just you wait till I get to the fan story.