Graffiti
Pic of the new graffiti outside the art studio at school.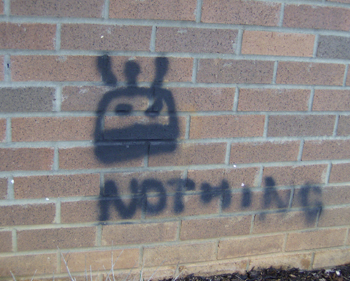 The dude is kinda cute, if you ask me. heh.
This entry was posted on Friday, July 21st, 2006 at 12:20 pm and is filed under . You can follow any responses to this entry through the RSS 2.0 feed. You can leave a response, or trackback from your own site.