4 hours
That's how long I spent painting. About a 15 minute break in my 4.5 hour day, and the rest of the time was spent painting. I went into class with a 48×36 primed piece of stretched linen. I left with this.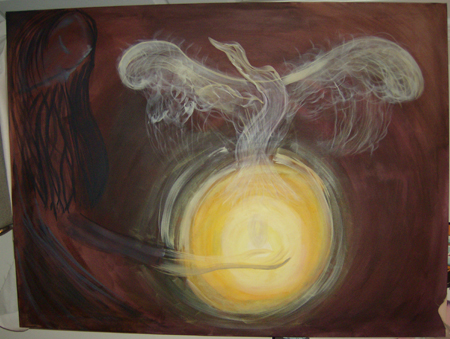 So far I'm fairly happy. The finished product will have more realistic face and arms/hands. And I should wind up with something that looks a bit more like a phoenix.
It was a fairly productive day, and I spent half of it with a 4″ brush in my hand. Hopefully I can get most of the rest of it knocked out tomorrow.
Sleepy now.