Bummed
I was reminded this morning about a "failed" piece I was in the middle of. It was for a friend, and unfortunately 1/2 the paper got trashed thanks to a cup of washing water and a cat named Mousie. I wasn't finished, but was getting there. It's not so much as the whole thing was ruined, as about half of it was and now it's this warped paper with paint on it. I'll prolly have another go at it… maybe something on canvas board or wood panel or something less destructible. This was acrylic on bristol board. Maybe she'll recognize it.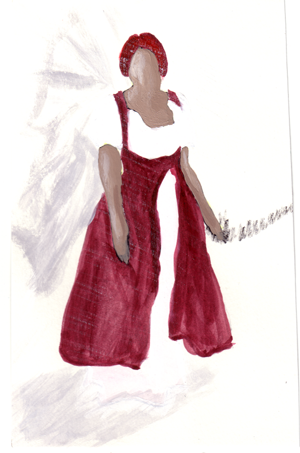 I'm pulling my painting off the stretcher bars today, so as to start another. Still not sure how I'm gonna mount it for display…
I also finished the ribbon on my gramma's piece. Now I need to find a way to ship it.