Apex Town Hall
In acrylic.
I seemed to have lost the couple of earlier shots I took… But here's the most recent.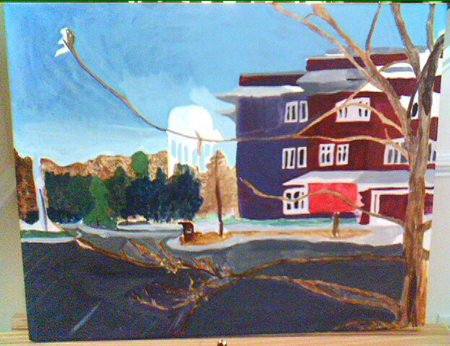 It should wind up being Thiebaud-esque in the end, with somewhat of a bluish tint to much of it.
This is mainly the undercoat, with some detail blocked in, but largely only a few of the final colours are visable.