Saturday, April 29th, 2006
I mean, yeah. It's a movie about a couple guys that are… friendly.
No, you cannot convince me to see it, because it looks boring as shit and I know the 3 lines necessary to get all the jokes and references.
But, does this really need to happen?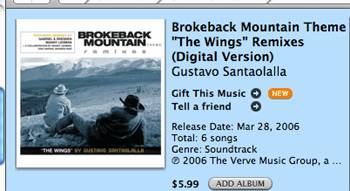 What is even scarier than that?

**headdesk**
(yes… I almost filed this under piitb….)