War wounds
pout
So, although my toe no longer hurts, it still looks ugly as shit. Which makes my toesies not as cute as they used to be. What if no more foot fettishists proposition me? What will I do?
heh
My hand feels mostly better, though too much pressure (bodyweight, concentrated pressure, etc) causes me some discomfort. Hopefully leg day will require no effort from my poor little hand.
So… anyone know when this kind of toe thing gets better? (ie… no ugly toe syndrom?)
Soccer is a bitch.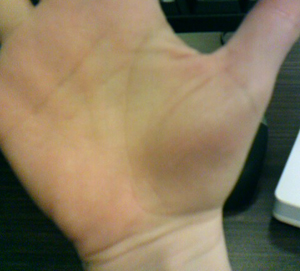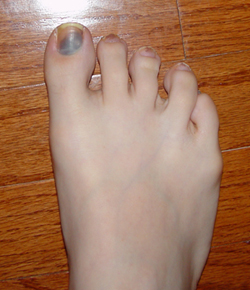 They look way worse in real life.